With Candid Career, the question "What Career Should I Choose?" becomes much more clear!
Gain access to career advice from industry professionals, and see it all on video! CandidCareer.com features informational interviews to help you discover and explore your many career options. In addition, our get hired "how-to" videos on important job search topics such as resume writing, and interviewing will help you prepare to land your next job!
Thousands of videos for less than $20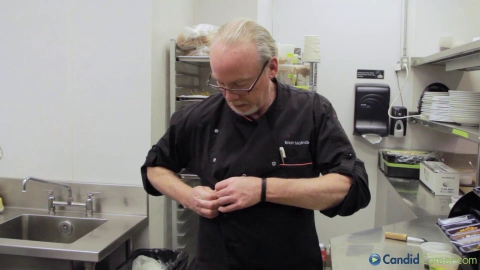 Executive Chef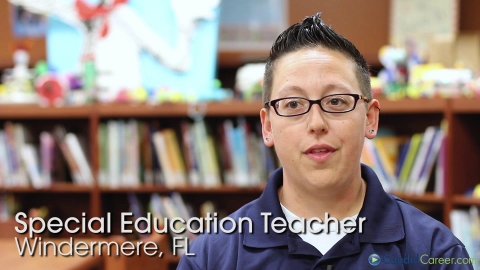 Special Education Teacher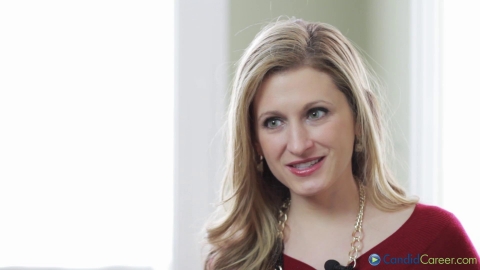 Meteorologist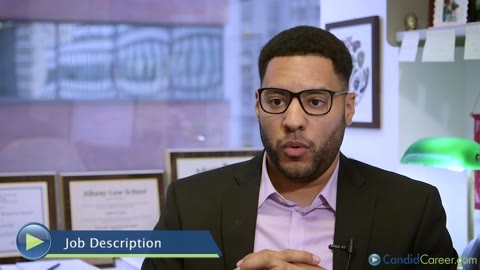 Attorney
What kinds of videos will you find?
Take a look at our career video collection, and you'll find every career field organized, from Art to Healthcare to Writing & Journalism. The videos cover a wide range of career advice and guidance topics to help you with your career exploration.
When you are at the point in your life where "What career should I choose?" seems to be the only thing on your mind, there is no better information than the type that comes directly from industry professionals already working in your field of interest. Tune into our Business channel, or our STEM channel and hear from seasoned employees. If medicine interests you, tune into our Healthcare channel to hear from doctors, nurses and hospital administrators. Tune to our I.T. channel to fulfill your technology curiosity. Whatever your passion, CandidCareer.com, can help answer the question, "What career should I choose?"
The "Get Hired" Section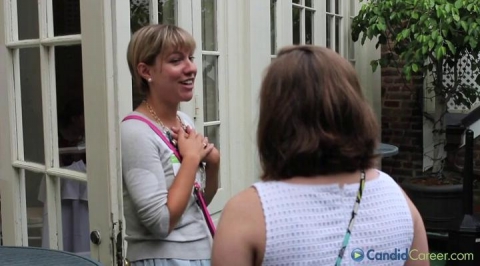 Networking 101
No matter the industry, Networking is essential to a long, successful career. The most successful networkers know that the real work begins well before the event begins and ends long after you get home. Preparation and follow-up are just as important as the networking event itself!
Building your Personal Brand is one of the most important keys to success. How do you come across to people you meet? What do people really see when they search your social media profiles? Find out how to your your best foot forward!
Branding
On our site you'll find a subsection with videos on how to succeed in getting hired. This section offers additional career advice and guidance on what to do after you have selected your dream job. The "Get Hired" video collection has tips on everything from networking to interviewing and much more. These topic videos add value and cover the basics required to land the job you want. As you can imagine, Resume Writing is a popular Get Hired video among job seekers. Still, if you're not sure what topic to explore first, press the "Featured" tab at the top of the page for a full list of options.
Answering the question, "What career should I choose?" can be difficult. However, you can eliminate stress and indecision with the options from CandidCareer.com. When you watch our videos, you'll get sound advice from professionals in the field. What you choose to do with that advice is up to you!
Visit our website to learn more about sign-up and what other videos you can access.
How CandidCareer.com helps individuals find the perfect career?
As someone looking to begin or advance in a career, have you considered any online resources that can help you find clarity? Statistics show that many people don't typically know exactly what kind of career they want, and a big reason for this is not being able to obtain enough quality information or advice. For a small investment, you could discover a world of potential all through one easily-accessible resource.
Rather than sifting through Google's vast repertoire of online sources, consolidate your search through one source that has consistent and convenient information about careers, CandidCareer.com. CandidCareer.com is the best and most honest source for career advice and guidance. We incorporate the medium of video to inspire action and help answer the question, "What career should I choose?".
Thousands of videos! New videos are added regularly
Robust search and filter (Keyword, Industry, Career Title, College Major, City/State)
Access 24/7. Smart phone friendly!
Job Description
Exercise Physiologist
Loves & Challenges
How to Prepare?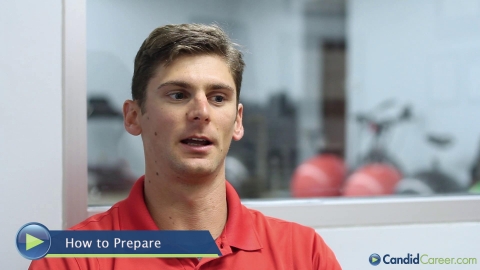 What kind of insight will you get?
Loves & Challenges
Public Relations
Our interview process opens the door for honest career advice and guidance from industry professionals. Therefore, you will get the type of insight that one would expect from a candid 1-on-1 conversation. Amongst other things, our professionals share details about their job responsibilities, what they like about the job, the challenges of the job and how to prepare for it. These are real people, not actors, and they too were faced with the same "What career should I choose?" question.
How many videos does CandidCareer.com have?
For less than $20, you can gain access to thousands of career advice and guidance videos in our online library. When you're feeling overwhelmed by that same concern: "What career should I choose," the last thing you need is the pressure of searching endless websites for information. We have everything you need in one place, and we make it as easy as clicking play. Simply navigate our unique search options to narrow your results down to only the videos you need.
Can I access these videos on my phone?
Yes, our platform is mobile friendly, and you can access Candid Career videos on your smartphone, tablet or computer at any time.
We know you are busy, so take our videos on the go with you. Need a last-minute refresher before the big interview? On your way to a Networking event and not sure what to do when you arrive? Wherever you are, whenever you need them, Candid Career videos can help answer your "What career should I choose?" question and help you get hired.