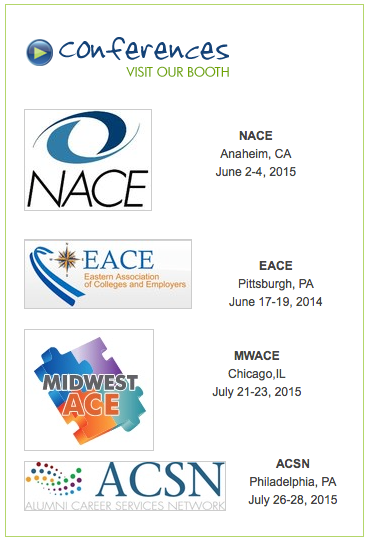 Our belief is that we can all learn from the experiences of others. We are the premier provider of thousands of informational video interviews featuring industry professionals through an easy to use website. Our site is dedicated to providing the inside scoop on careers as well as advice that will give you an edge in your job search. Find your passion and land your dream job today!

Bill Glading
Born and raised in Bethesda, MD, Bill attended The University of Virginia and graduated in 2003 with a BA in Economics. Bill spent four years working as a commercial insurance broker in Chicago and Washington DC and one year in equity sales for an investment bank based in Virginia. Seeing a need for, and value in, a different kind of career education website, Bill partnered with Neilye Garrity to create CandidCareer.com. Boasting a library of thousands of videos and growing, CandidCareer.com is "the" place to see real people speaking openly about their jobs, and a perfect place for teenagers and adults alike to begin their own career search.
In addition to running Candid Career, Bill remains very involved in his other two passions, music and sports. Musically, Bill has co-written on albums for bands such as Miles Midnight and Gaiser. Athletically, Bill played professional lacrosse for the MLL and now coaches youth lacrosse.
Neilye Garrity
Born and raised in Lancaster, PA, Neilye attended The Pennsylvania State University and graduated in 2004 with a degree in Information Sciences and Technology. Neilye worked as an Information Technology Consultant for IBM in the Washington DC area from 2004 to 2010. Neilye's knowledge of designing websites and her passion for education made the decision to start CandidCareer.com easy. Neilye partnered with Bill to achieve their mission of providing a more enjoyable career website to assist young adults in answering one of the most difficult questions…"What do I do with my life?"
In addition to running Candid Career, Neilye coaches youth field hockey and is an active tri-athlete. Neilye completed the Coeur d'Alene, Idaho Ironman in 2010.
Back to Top
---
Launched in 1999, LEAP has supported students of all ages in their quest to achieve academic and personal success. Driven by a passion for working with parents, teachers and children, LEAP has played a positive role in countless lives. We are honored to play a small role in such an important effort. LEAP instruction is personal, private and affordable. They are an anti-franchise - locally owned and operated. LEAP knows students as well as universities throughout the United States which enables them to advise you regardless of location. Candid Career videos are now offered to all LEAP program participants.
Back to Top
---


Candid Career Co-Founder Neilye Garrity interviewed on The LinkedIn Lady Show
Download the Podcast: Video Marketing Myths!
---

Candid Career Co-Founder Neilye Garrity featured on College Smart Radio
Blog Post on: The Importance of Early Career Exploration
---

Candid Career Founder, Billy Glading featured on PodCast
Listen to Podcast
---
Candid Career Founder, Billy Glading interviews with Washington Business Tonight Show
Back to Top
---