All Access
College Career Centers, High School Counseling Offices, Career Coaches & Individual Students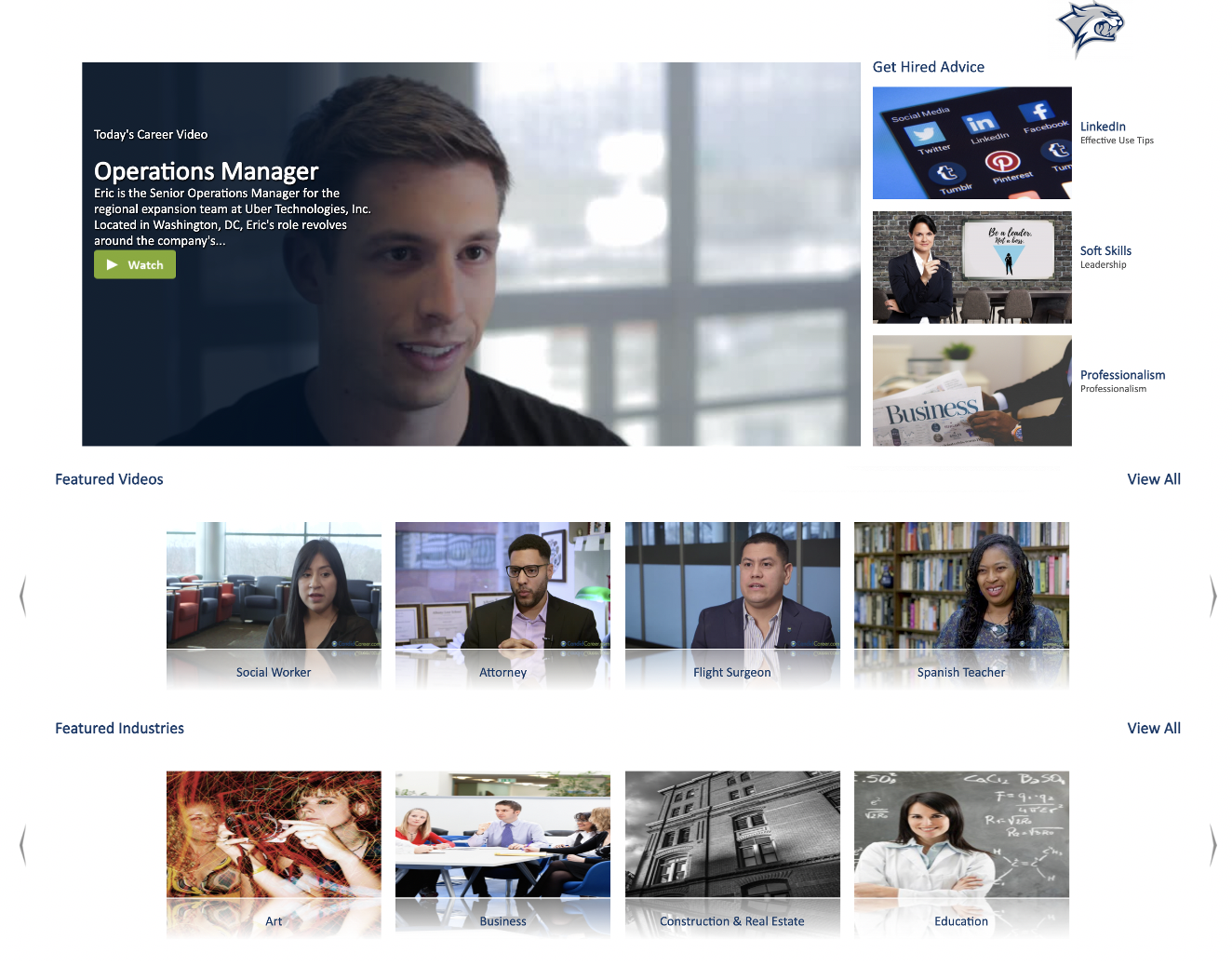 Informational Interviews
Watch various Interview Parts (Job Description, How To Prepare, etc.)
"Share" button to post on social media, send via email or embed on a website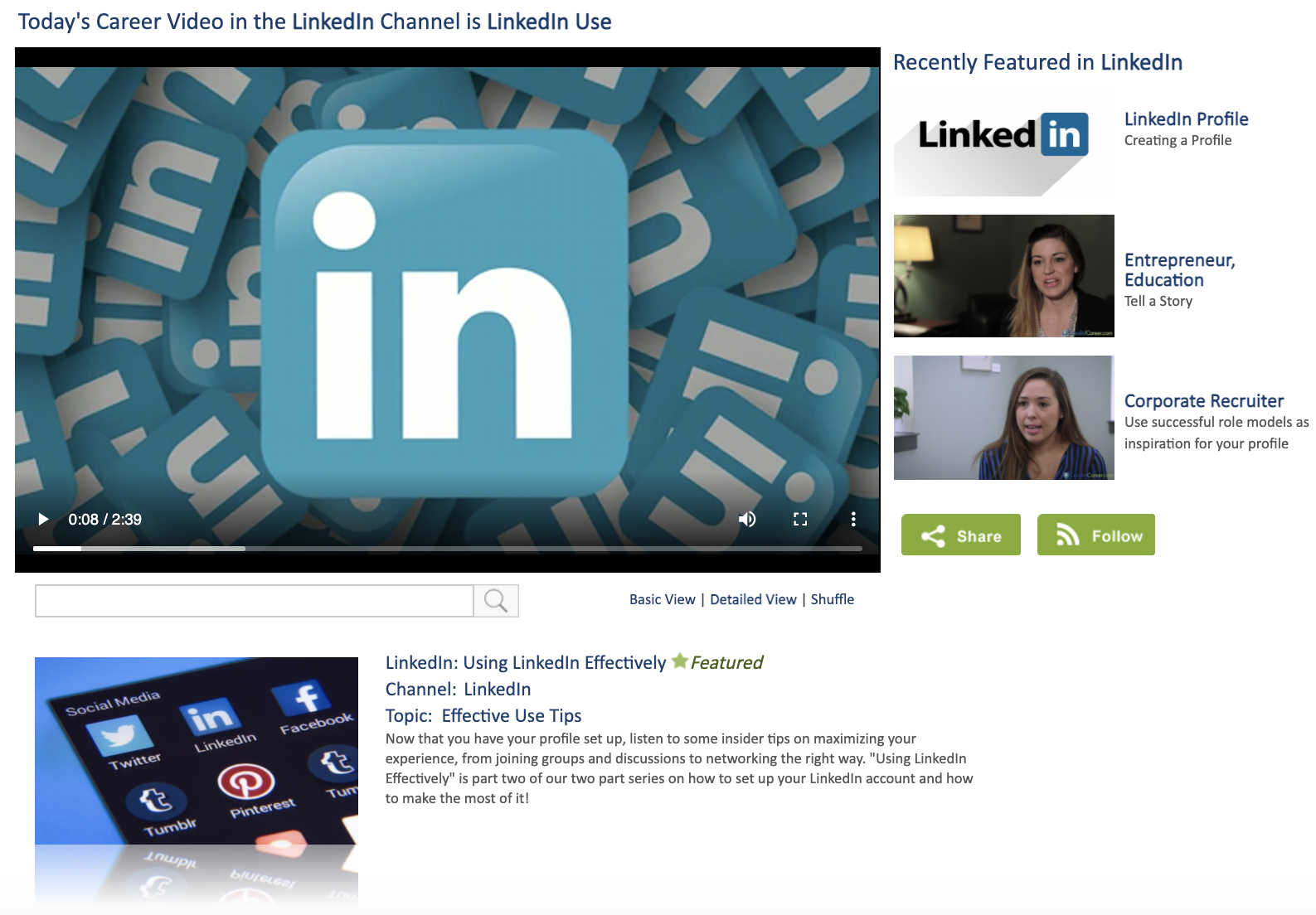 Search thousands of videos with career tips and information.
Advanced search options such as career title, college major, city/state
Browse by Industry Channels such as IT or Healthcare.
Closed Captioning available on all videos
Add your logo for branding and handpick your favorite videos to feature on your homepage.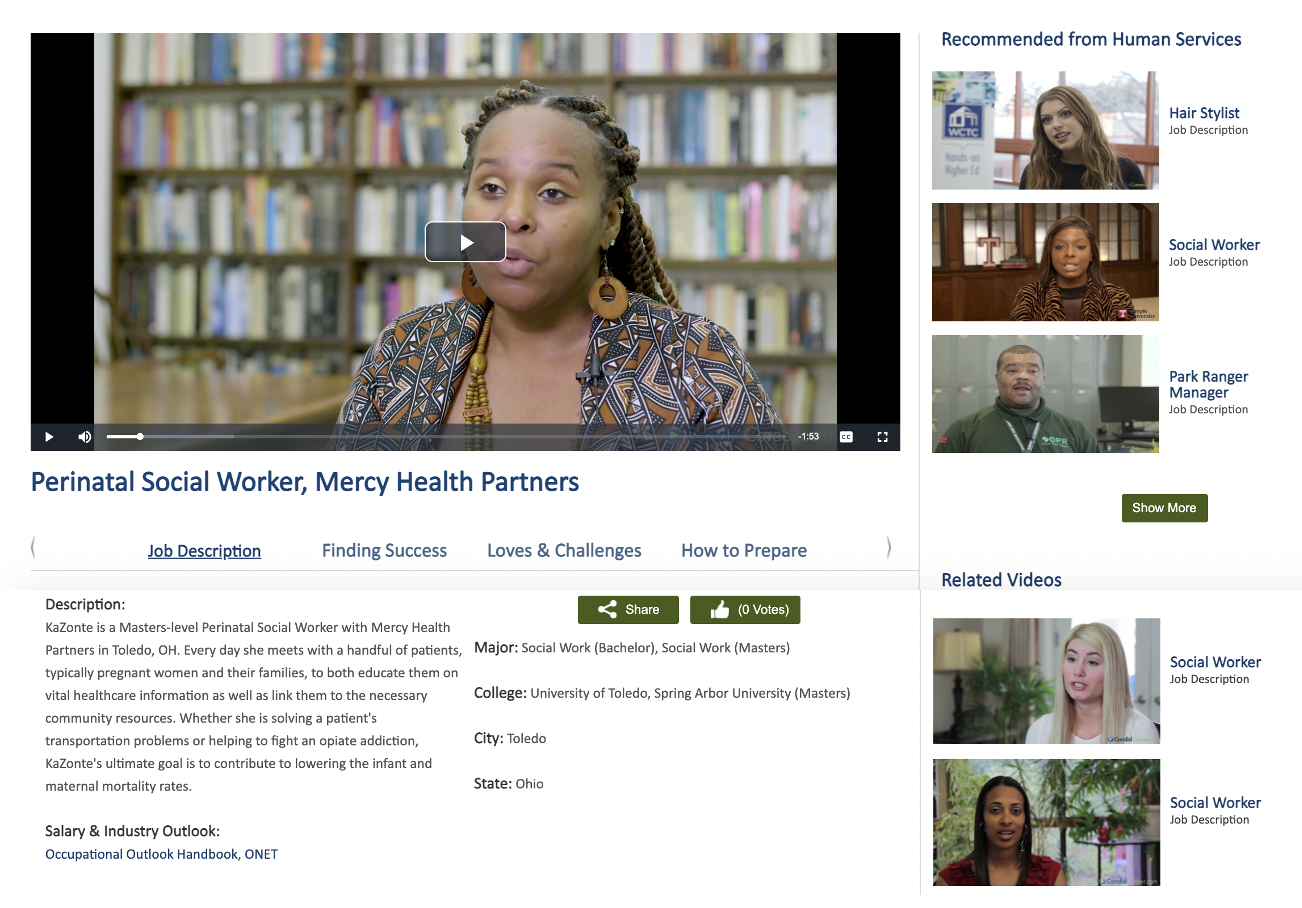 Get Hired Videos & Quizzes
Topics such as Interviewing, Networking, Resume Writing, Professionalism, Dressing For Success, Salary Negotiation, Workplace Etiquette, and more
Take a short quiz on an of our Featured "Get Hired' topics.
AlumNet
Alumni Career Services, Alumni Associations, Admission Offices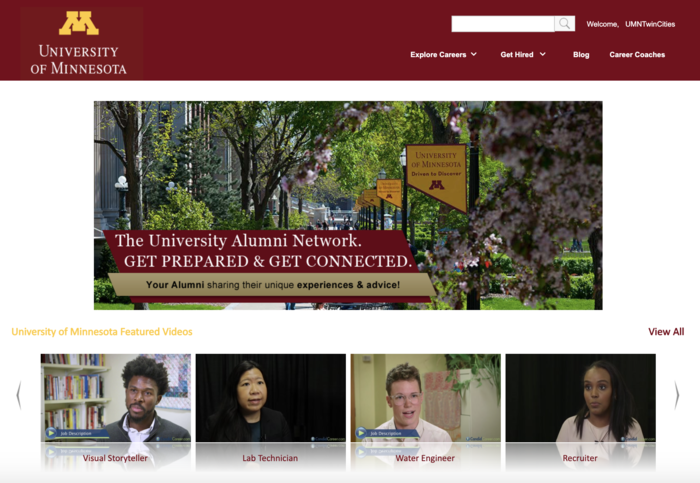 All features above for "All Access" product included.
Your alumni videos, school colors, logo, and campus banner image to brand to your school.
Feature your alumni videos on homepage for easy access and online career guidance.
Search thousands of additional Candid Career videos.
Your alumni videos filtered first in search results!
A career coach is an alum who volunteered to take questions about his/her profession and/or connect via LinkedIn for continued online career guidance
Simply select the "Connect" button to send an email to a Career Coach.
Search a list of your school's career coaches by keyword, Industry, your school majors and colleges
Flexible wording. Change the text "Career Coach" to another preferred term option like "Career Mentor"