Search Results
Result Videos 1 - 3 of 3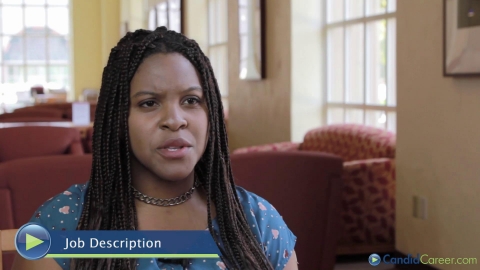 01:25
TV Research Coordinator, Pivot TV
Job Description
Keanna is a Television Research Coordinator with Pivot TV. Her role is to extract the relevant data from the daily television ratings and then break down and redistribute the information for the company.
Major: Business/Cinematic Arts (Bachelor)
City: Beverly Hills
State: California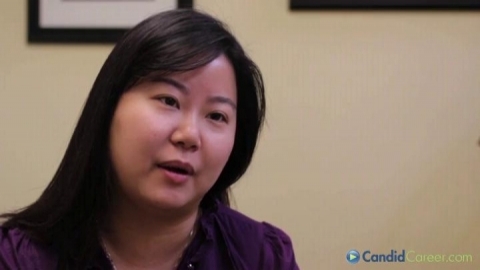 01:54
Paper Artist, Self-Employed
Job Description
Jackie is a freelance artist living and working in the Los Angeles area. After finding success in a paper art class, Jackie decided to pursue an entrepreneurial career designing pop-up cards and dimensional paper illustrations! She has worked with Disney Consumer Products, American Greetings, toy companies and graphic design and packaging....
Major: Cinema-Television Production (Bachelor)
City: Los Angeles
State: California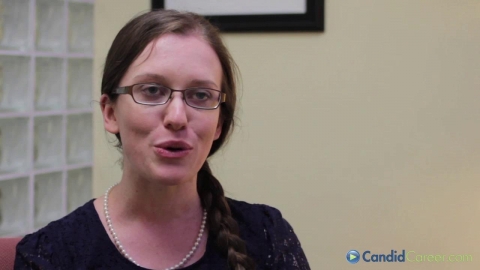 02:25
Jumpstart Program Manager, Preschool Services, USC
Job Description
Thea is the Jumpstart Program Manager at the University of Southern California. She recruits, trains and manages college students, called Corps Members, to work with preschool children in low-income neighborhoods. Corps Members implement curriculum to ensure children entering Kindergarten are prepared to succeed. USC's Jumpstart program is...
Major: Cinematic Arts (Bachelor)
City: Los Angeles
State: California